From ancient ruins he carved a staircase to his dreams and a style that continues to instill beauty and harmony across the world.
In a time when birth and class determined one's destiny, Andrea Palladio's father recognized there was nothing common about his son and vowed to nurture his gifts. Impressed by the boy's sketches, quick mind, and ease with numbers, influential mentors took an interest in young Palladio and he didn't disappoint. Palladio's life experiences, talents, and apprenticeships with stone carvers led him to an unexpected career—architecture.

Commissioned by nobles who had no design experience, but plenty of opinions, each new project came with a unique set of problems that were further complicated by the Italian peninsula's ongoing wars as well as his own financial worries and family tragedies. With the Alps as a background and Italy for his canvas, Palladio reinterpreted ancient Roman architecture to build breathtaking palazzos, villas, and churches that continue to awe and inspire.

Palladio's perfection of proportion and symmetry and his use of porticos, columns, and rotundas have become architectural standards, making him the most imitated architect of all time.
"A learned and illuminating tale about Palladio's remarkable artistic accomplishments."

KIRKUS REVIEWS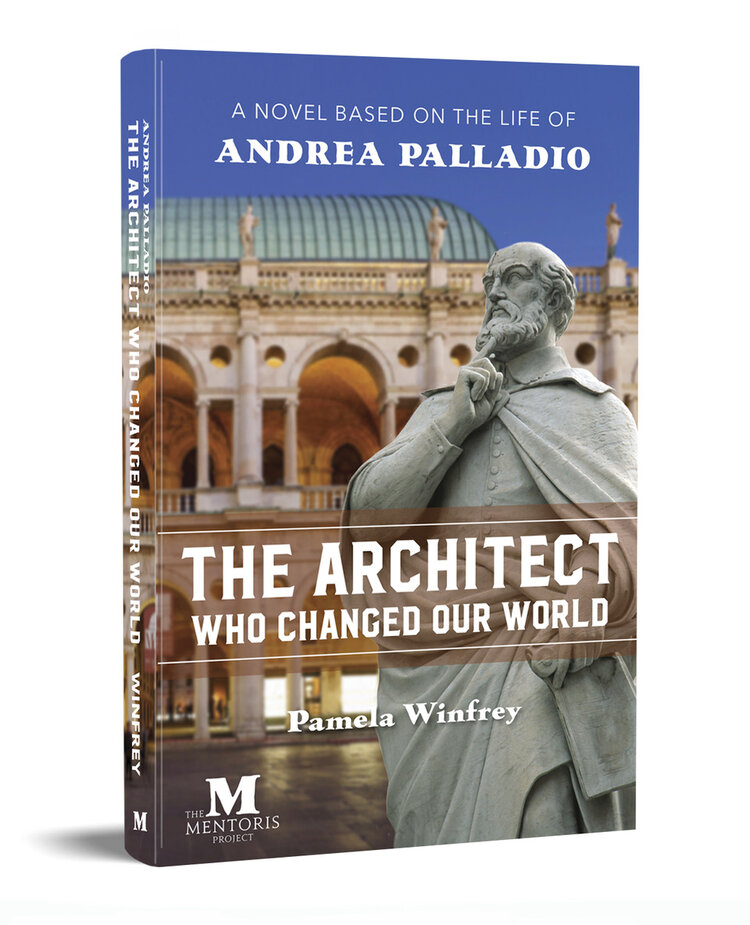 Available wherever books are sold, including:
Read the first four chapters here.
And don't miss our podcast with Dr. Rosanne Welch and author Pamela Winfrey.
Listen Now or Subscribe Via Apple Podcasts | TuneIn | RSS