Weary of hearing what a woman couldn't do, she had no choice but to show them what she could. Four centuries later, the world finally noticed.
Though she was "just a girl," Artemisia Gentileschi's father recognized and nurtured his daughter's raw talent and escorted her into the male-dominated elite circle of seventeenth-century fine artists. Later dishonored in the most humiliating way and betrayed by her father for the sake of his own reputation and fortune, the Caravaggio-inspired teenager summoned the fortitude to confront the monster who had stolen her virtue in a very public months-long trial.

At a time when a woman's reputation meant everything, Artemisia was considered damaged goods. Undeterred, she forged a daring path, earning a living through commissions from popes and cardinals, dukes and duchesses, kings and queens. Though traditionally objectified in art, Artemisia's brushstrokes celebrated women's strength and defiance.

For centuries, her father got credit for many of her paintings, but today they stand on their own merit, their creator's dishonor and personal tragedies lost to time. Until now.
"Lamphier's prose is elegant and understated."

KIRKUS REVIEWS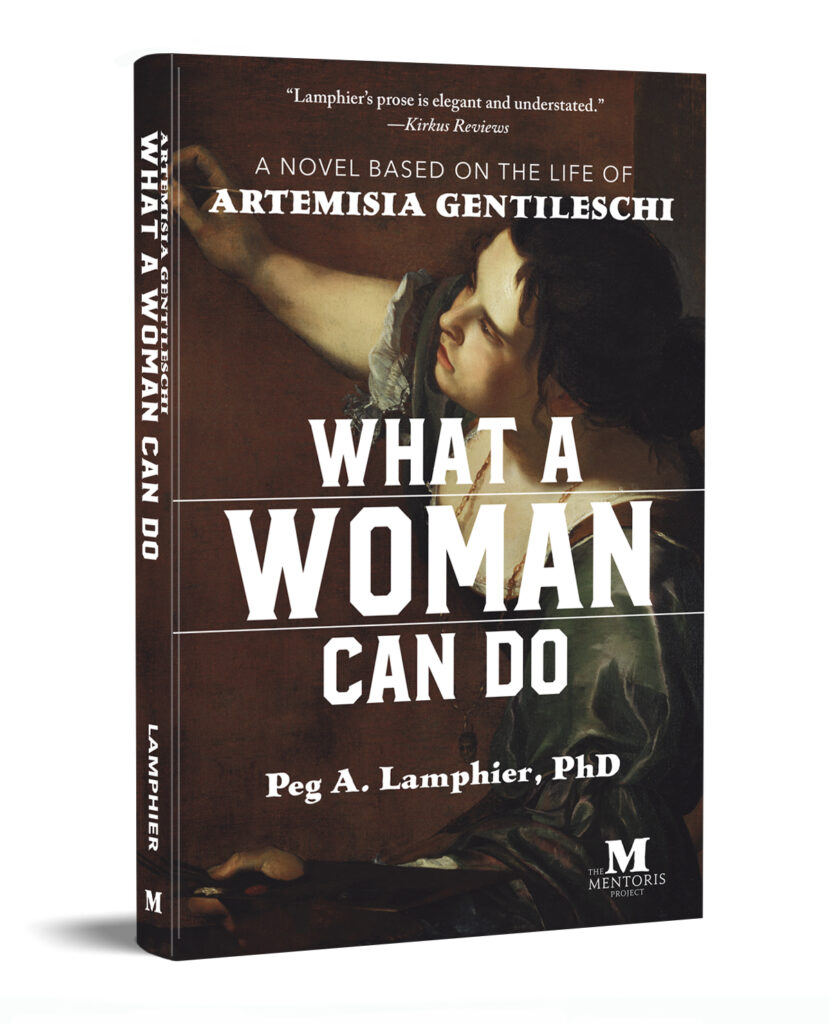 Available wherever books are sold, including:
Read the first chapter here.
And don't miss our podcast with Dr. Rosanne Welch and author Dr. Peg Lamphier.
Listen Now or Subscribe Via Apple Podcasts | TuneIn | RSS