Money may not grow on trees and maybe there's not a pot of gold at the end of every rainbow. But in Building Wealth 101, entrepreneur and self-made real estate magnate Robert Barbera will show you how to take control of your finances and make your hard-earned money work for you and your future.
By adhering to some simple principles you can create independence and freedom and pave a path to your dreams.
Strategies include how to:
Learn to budget
Avoid credit card debt
Pay for college
Start your own business
Buy a home
Understand simple and compound interest
Choose where to invest your hard-earned money
Plan for retirement
"Barbera does a fine job of imparting his considerable knowledge in a personable, conversational style. He sets the tone with an excellent discussion of how to develop the right mindset to build wealth over time."

KIRKUS REVIEWS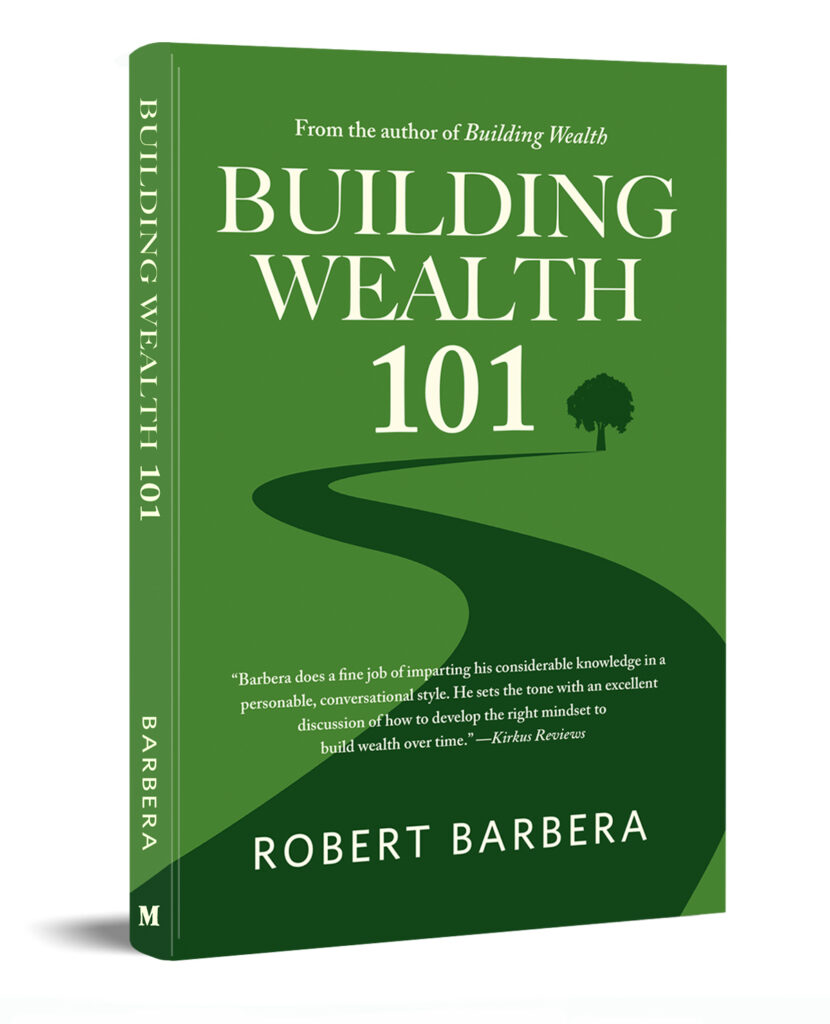 Available wherever books are sold, including:
Read the first two chapters here.
And don't miss our podcast with Dr. Rosanne Welch and author Robert Barbera.
Listen Now or Subscribe Via Apple Podcasts | TuneIn | RSS