His loyalty lasted a lifetime…
Surgeon, merchant, vintner, and writer Filippo Mazzei influenced American business, politics, and philosophy. Befriending Benjamin Franklin and Thomas Jefferson, Mazzei was a strong liaison for others in Europe. Mazzei was Jefferson's inspiration for the most famous line in the Declaration of Independence: "All men are created equal."
Clearly, Mazzei had a gift of language and often used his words to share his ideas about religious freedom. Mazzei encouraged other Italians still living overseas to join him in a country rich with opportunity and promise. Often, when returning from Italy, he booked passages on ships for people who desired to travel to America and employed them on his estate—just to ensure a better, more fruitful life for everyone. During those travels, Mazzei found himself at the center of many fights for freedom.
He was truly a friend to freedom around the world.
"America's Forgotten Founding Father is a book whose timing could not be better on a domestic level."

ANGELUS NEWS
"Most intriguing are the sections detailing Mazzei's close friendship with Jefferson, which led the two to work together on the text of the Declaration of Independence. Their wide-ranging conversations, as depicted by Welch, reveal as much about Jefferson as they do about Mazzei; they include the latter's long-held belief in equality and justice as well as their shared interests in agriculture, architecture, language, and religion."

KIRKUS REVIEWS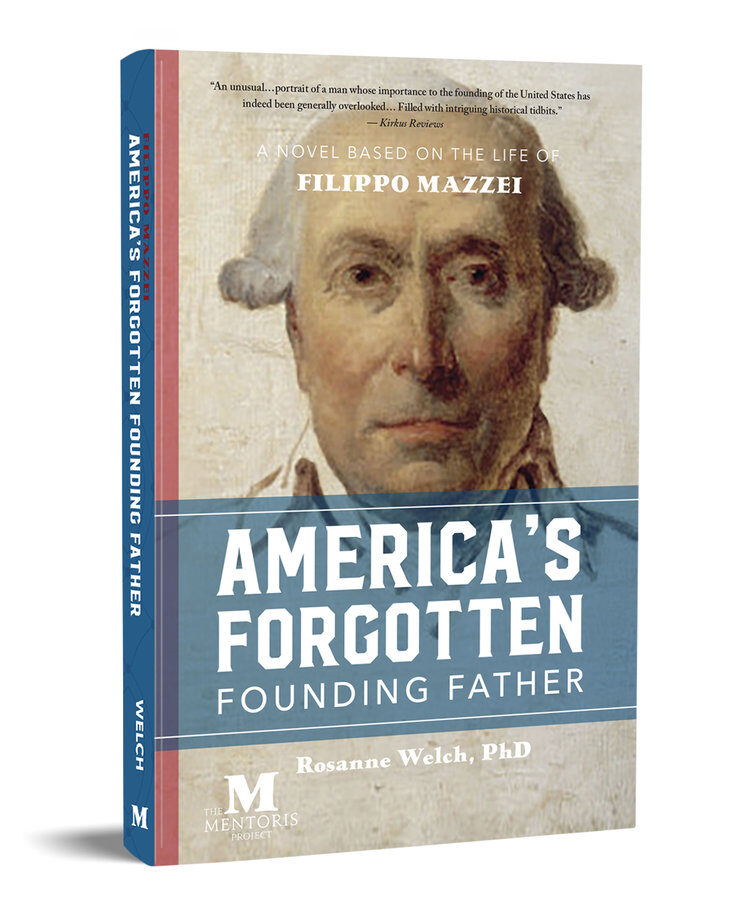 Available wherever books are sold, including:
Read the first two chapters here.
And don't miss our podcast with Dr. Peg Lamphier and author Dr. Rosanne Welch.
Listen Now or Subscribe Via Apple Podcasts | TuneIn | RSS