For the love of country. For the love of freedom. For the love of a woman. He fought.
Giuseppe Garibaldi yearned for a world of equality, liberty, and freedom for all nations, races, and genders. America had long claimed her independence from England, yet his beloved Italian peninsula was in a never-ending state of instability and war as the Austrian Empire, French, Church, and regional kingdoms wrestled for power.
Forced into exile, Garibaldi's resolve to unify his homeland into the sovereign nation of Italy led him on adventures that spanned the continents. On sea, horseback, and foot, he confronted pirates, clashed with South American gauchos, and commanded his loyal volunteer army of thousands—the "Redshirts"—with dignity, clarity, and courage.
But one of the most revered generals in history was as vulnerable to loss, failure, and heartache as any man. Perhaps Garibaldi's greatest battle was the one in his heart as he struggled to hold onto the love of his life—the revolutionary woman always by his side, both on and off the battlefield.
"Welch's research is impeccably rigorous. She captures the minute details of Garibaldi's life, the machinations of military strategy of the period, and the atmosphere of both 19th-century Italy and South America … A wonderfully researched and dramatically gripping work of historical fiction."

KIRKUS REVIEWS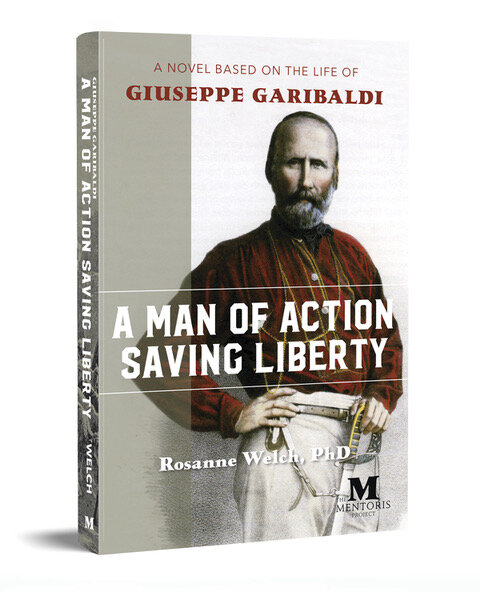 Available wherever books are sold, including:
Read the first two chapters here.
And don't miss our podcast with Dr. Peg Lamphier and author Dr. Rosanne Welch.
Listen Now or Subscribe Via Apple Podcasts | TuneIn | RSS