More than a painter.
Renowned artist Leonardo da Vinci was the greatest genius to ever conquer the worlds of art, science, and philosophy. Writing backwards to protect his knowledge, da Vinci epitomized creativity and eccentricity.
Despite being plagued with frustrations and failures, da Vinci was spurred to create, invent, research, and write no matter the cost. By exploring his sorrows and joys, da Vinci's world is uncovered. And with it a five-hundred-year-old secret is released: the hidden truth of Leonardo da Vinci.
"Evocative."

KIRKUS REVIEWS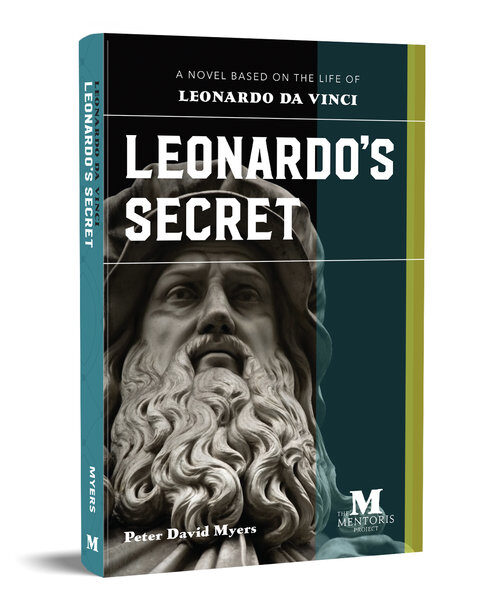 Available wherever books are sold, including:
Read the first four chapters here.
And don't miss our podcast with Dr. Rosanne Welch and author Peter David Myers.
Listen Now or Subscribe Via Apple Podcasts | TuneIn | RSS