Luca Pacioli stood beside the great Leonardo da Vinci and gazed at The Last Supper. He saw immediately that something was terribly wrong.
An orphan from a small town in Italy, Pacioli came of age during the Renaissance seemingly destined for a life of struggle and obscurity. But Pacioli had the good fortune of meeting mentors who recognized his uncanny ability with numbers and introduced him to renowned artists and philosophers, royalty, and popes.
At a time when many still used Roman numerals and colleges didn't even teach mathematics, Pacioli was determined to share his passion and make it accessible and understandable. Apprentice to an artist, but a terrible artist himself, he became a master at calculating mathematical perspective in paintings. Tasked with teaching mathematics with no textbook, he wrote his own—followed by books on double-entry bookkeeping, chess, and the divine proportion.
In this way, Luca Pacioli, "the father of accounting," still has something to teach us—not just about mathematics—but about how we account for setbacks in our lives and how we determine what our legacy will be.
"A well-imagined celebration of Pacioli's life and philosophy."

KIRKUS REVIEWS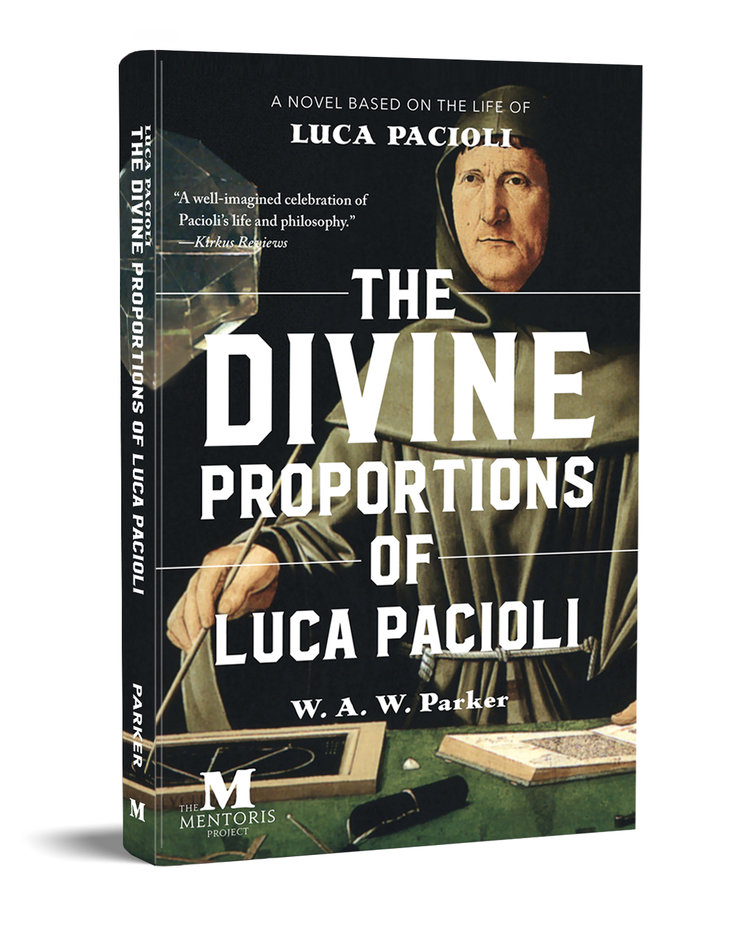 Available wherever books are sold, including:
Read the first four chapters here.
And don't miss our podcast with Dr. Rosanne Welch and author W.A.W. Parker.
Listen Now or Subscribe Via Apple Podcasts | TuneIn | RSS