She made her passion a reality.
Children were her life, and God's messenger Mother Frances X. Cabrini dedicated her entire life to caring for poor Italian immigrants who sought refuge in the slums of New York City in the early 1890s.
A devout champion of education and proper health care for the poverty-stricken, Cabrini forged a path of survival for young children by building schools, orphanages, and hospitals—not only in the United States, but also throughout Europe and Central and South America. With an acumen for business and a desire to help, Mother Cabrini chiseled away at a problem others refused to see.
Years after her death, Mother Cabrini was named Patron Saint of Immigrants because of her unwavering work for those who needed her.
"Wonderfully portrays Cabrini's cheerful pluck and courage. Indeed, Gregory seems to appreciate the more worldly aspects of her main character, who stares down corrupt realtors or cowardly city officials with an irresistible moral clarity. Cabrini's many devotees around the world will likely love the author's work here."

KIRKUS REVIEWS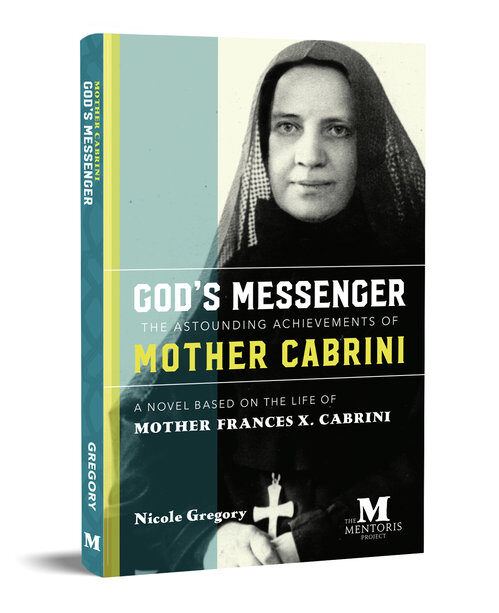 Available wherever books are sold, including:
"Readers will easily relate to Mother Cabrini. Whether it's her deep spirituality or perseverance in the face of trials, hers is a compelling story that continues to inspire. Quotations from Mother Cabrini's own letters make this work authentic and an enjoyable read."

ANNE SCHWELM, DIRECTOR, HOLY SPIRIT LIBRARY, CABRINI UNIVERSITY
Read the first three chapters here.
And don't miss our podcast with Dr. Rosanne Welch and author Nicole Gregory.
Listen Now or Subscribe Via Apple Podcasts | TuneIn | RSS