"My experience in childhood and adolescence of the subordinate role played by the female in a society run entirely by men had convinced me that I was not cut out to be a wife."
—Rita Levi-Montalcini
Prevailing over her father's traditional values, Rita attended medical school and continued to study the development of the nervous system after graduating. But as a Jew in fascist Italy, her work came to a halt with discriminatory race laws and again later, when she was forced into hiding from the Nazis. In a makeshift lab built from black-market items, Rita continued her research in a small space she shared with her family.
Rita's courage to accept a fellowship in the United States when she didn't speak the language was repaid when her six-month stay stretched into thirty-three years. When, at seventy-seven years old, she and Stanley Cohen won the Nobel Prize for their discovery of nerve growth factor—now used in search of cures for Alzheimer's and Parkinson's diseases—Rita felt like her life was just beginning. Over the next two decades, she spoke around the globe as an ambassador for science and humanitarianism and accomplished more than most do during an entire lifetime.
"Levi-Montalcini's remarkable life is nothing short of inspiring. Valente's attention to detail and immense admiration for her subject shine through on every page of this work."

KIRKUS REVIEWS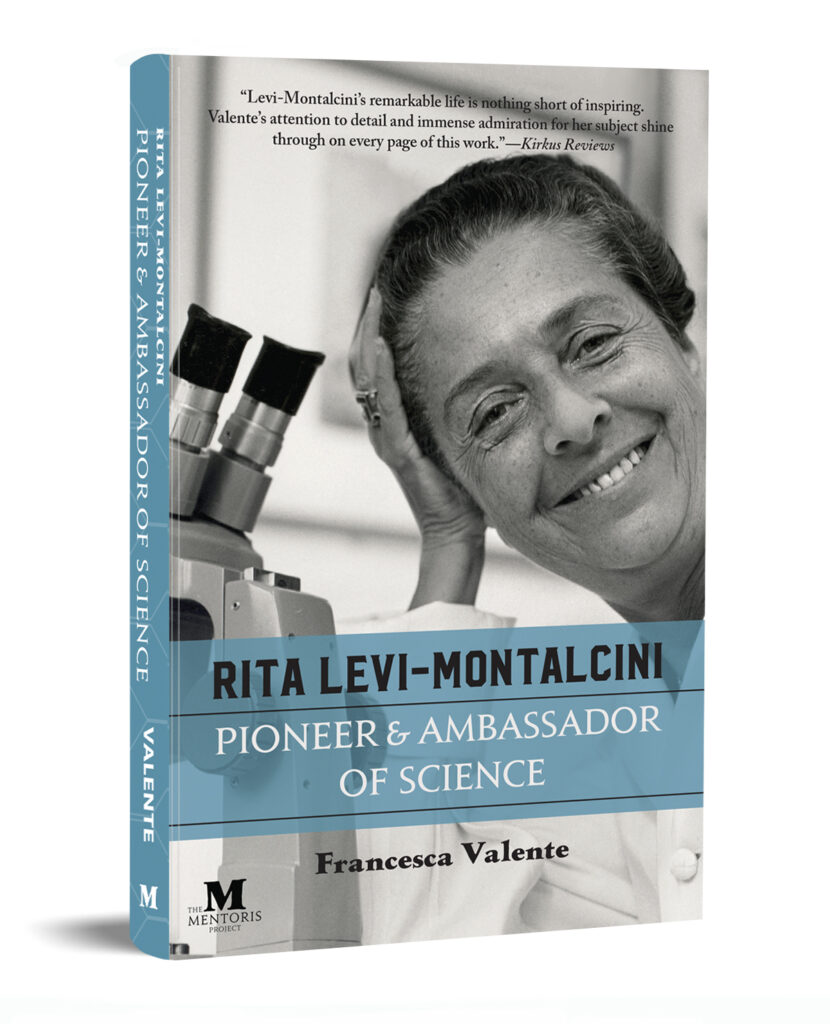 Available wherever books are sold, including:
Read the first chapter here.