His neighbors thought he was spoiled and lazy. His teachers found him incorrigible. His own father believed he was crazy. His mother never doubted that he was a true son of God.
Arrogant and grandiose, young Francis di Bernardone was an embarrassment to his family and a source of amusement to his community. He led a lavish, undisciplined life, squandering his father's fortune on the finest food, wine, and late-night parties with his coterie of friends.
Convinced that he was destined for greatness, Francis joined the fight for Assisi's independence, fully expecting to find glory in battle. Those dreams were crushed when he was captured by the enemy and held in a medieval dungeon for a year. After his release, Francis resumed his search for glory—but this time he sought the Glory of God.
In his determination to follow Christ's example of humility and poverty, Francis was beset by ill health, family strife, abuse, derision, war, Vatican politics, and his own shortcomings. Yet many were inspired by the authenticity of his message and his obvious conviction. A brotherhood formed around him that grew from twelve to many thousands within his lifetime. The Friars Minor, now called Franciscans after their founder, has spread worldwide and continued through the centuries to carry forward Francis' legacy of bringing Christ to the world.
"The author's research is impressive, and she not only furnishes a rigorously synoptic account of the man's remarkable spiritual journey, but also meticulously covers the turbulent times he endured."

KIRKUS REVIEWS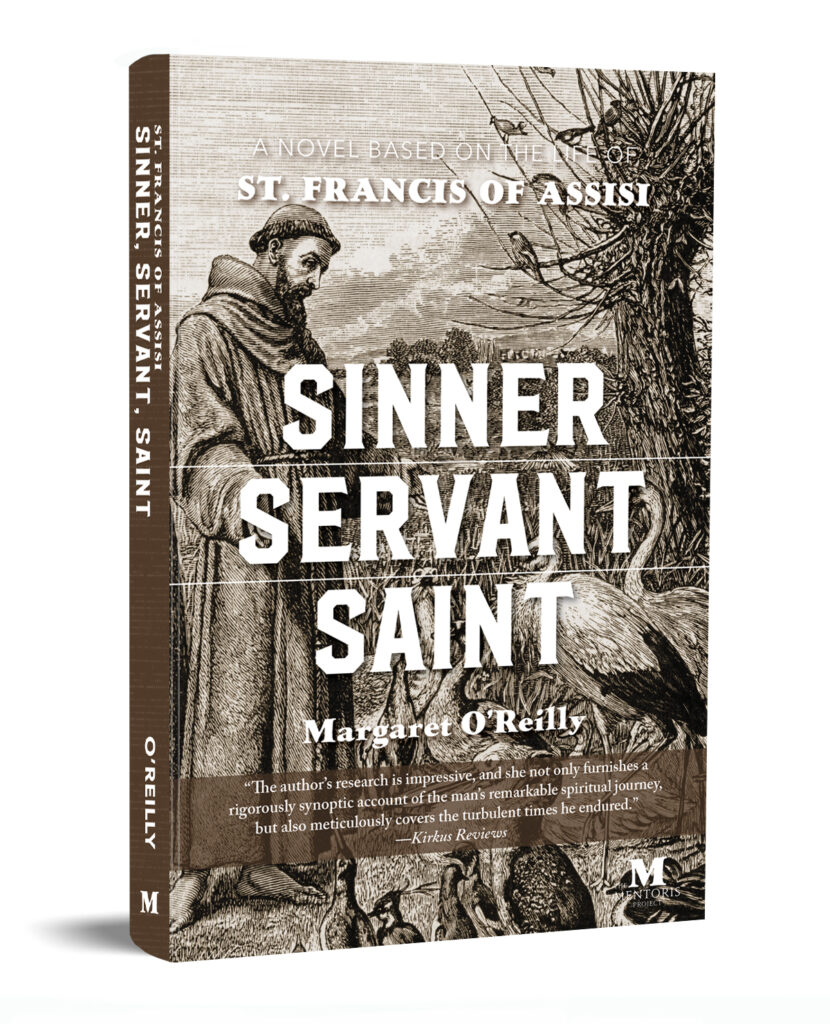 Available wherever books are sold, including:
Read the first two chapters here.
And don't miss our podcast with Dr. Rosanne Welch and author Margaret O'Reilly.
Listen Now or Subscribe Via Apple Podcasts | TuneIn | RSS