The heroic story of a teenager who took on one of the world's greatest generals.
For his entire life, the Roman Empire had been at war. And now the shrewd African general Hannibal had implausibly navigated his herd of elephants over the Alps, leaving thousands dead in his wake. For historians, it would become one of the most important wars of all time. For Scipio Africanus, it was personal.
But before Scipio could fight for his beloved Republic, he had to battle his cynical and duplicitous enemies at home. Consistently underfunded and undermanned, Scipio accepted the posts no other soldier would dare take. Guided by ingenuity, prudence, charisma, and a thirst for revenge, he traversed sea and land to unite warring princes, indigenous chiefs, tribal horsemen, and his enemy's closest allies into an unpredictable and dangerous coalition. To defeat the greatest general of his time, the boy needed to become the greatest.
"Through the adventures of Scipio and his more relatable friend Laelius, Verrone finds a way to dramatize the Second Punic War in an accessible way."

KIRKUS REVIEWS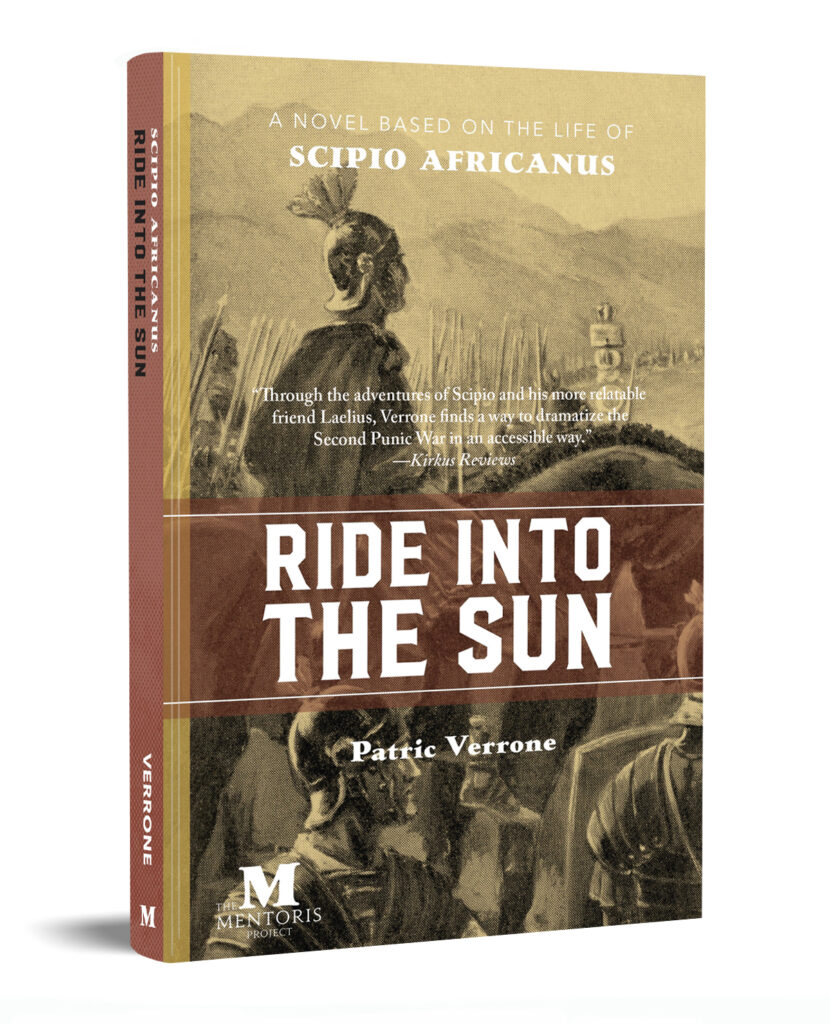 Available wherever books are sold, including:
Read the first two chapters here.
And don't miss our podcast with Dr. Rosanne Welch and author Patric Verrone.
Listen Now or Subscribe Via Apple Podcasts | TuneIn | RSS