Faith. Fairness. Fortitude. And Football.
Every time he confessed his sins, young seminarian Vince Lombardi sought forgiveness for the one he just couldn't stop committing—playing football. Football was more than a game to Lombardi. It was life. And the values it took to succeed—"perseverance, self-denial, hard work, sacrifice, dedication, and respect for authority"—were ones he lived by and inspired in others.
Considered one of the best coaches of all time, whatever the sport, Lombardi was uncompromising in his expectations of himself and his players, both on the field and off. Sidelined and underestimated throughout his life because of his Italian heritage, Vince Lombardi took a brave stance against homophobia and racism. In a country and a sport divided by race the oft-quoted "Pope of Green Bay" had zero tolerance for bigotry and showed his players, fans, and other teams and coaches that character is what counts.
"Jonathan Brown's Vince Lombardi book is written with so much love. It should be tucked into the bassinet of every baby born in Wisconsin."

NEW YORK TIMES BESTSELLING AUTHOR CHELSEA CAIN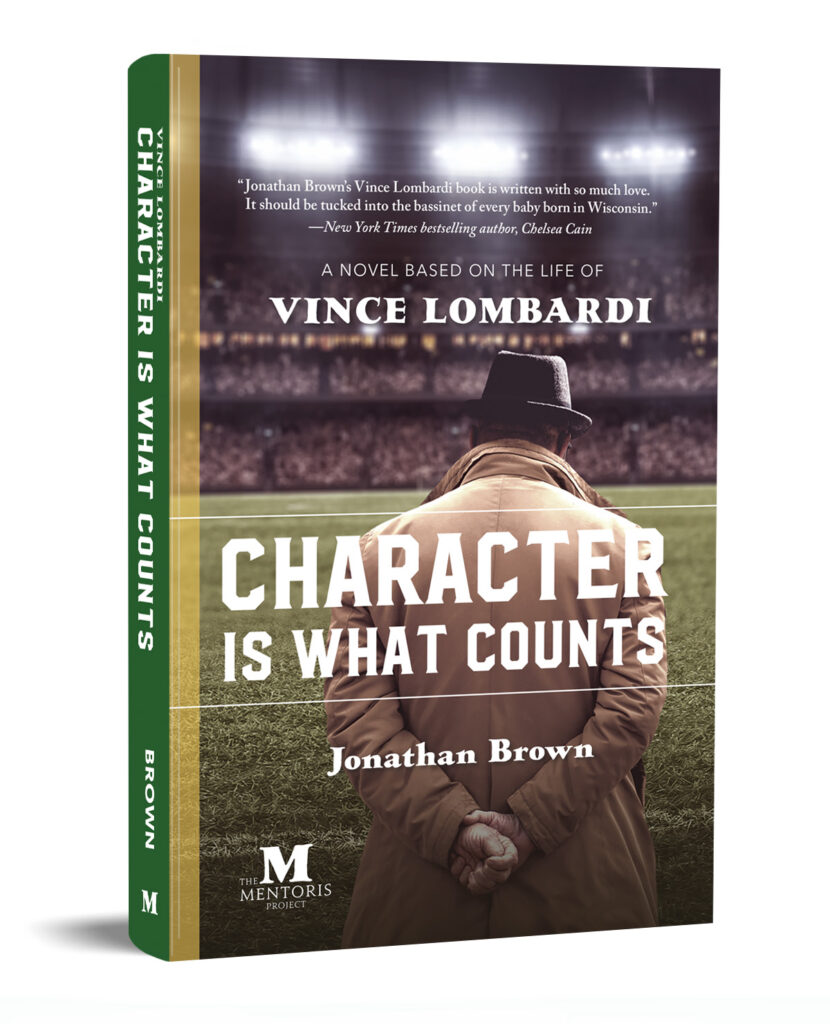 Available wherever books are sold, including:
"Fans of football heroism and Lombardi's strict ethos will be hooked."

KIRKUS REVIEWS
Read the first three chapters here.
And don't miss our podcast with Dr. Rosanne Welch and author Jonathan Brown.
Listen Now or Subscribe Via Apple Podcasts | TuneIn | RSS