His homeland invaded from all sides, 16th century admiral Andrea Doria defies mighty kingdoms and leads his people to defend their hard-won independence and freedom.
Ever since Andrea Doria was a boy, the azure waters off Genoa's coast had beckoned. But times were as turbulent as the sea. The divided and vulnerable city-states of the Italian peninsula had become battlefields where powerful empires warred for control. Conquering Doria's hometown, a strategically located port, would be a consequential victory for any regime.
In leading armies for popes and kings, Doria had proved a shrewd strategist and skilled general—on land. It wasn't until middle-age that he took to the seas as an admiral, commanding daring victories against Ottoman Turks and Barbary Coast pirates. Devoted to protecting his beloved Genoa, Doria dedicated his life to ensuring her safety and liberty.
But new enemies have surfaced. Sinister. Unidentified by uniforms. Faces he knows well. In betrayal, Doria faces the biggest battle of his life.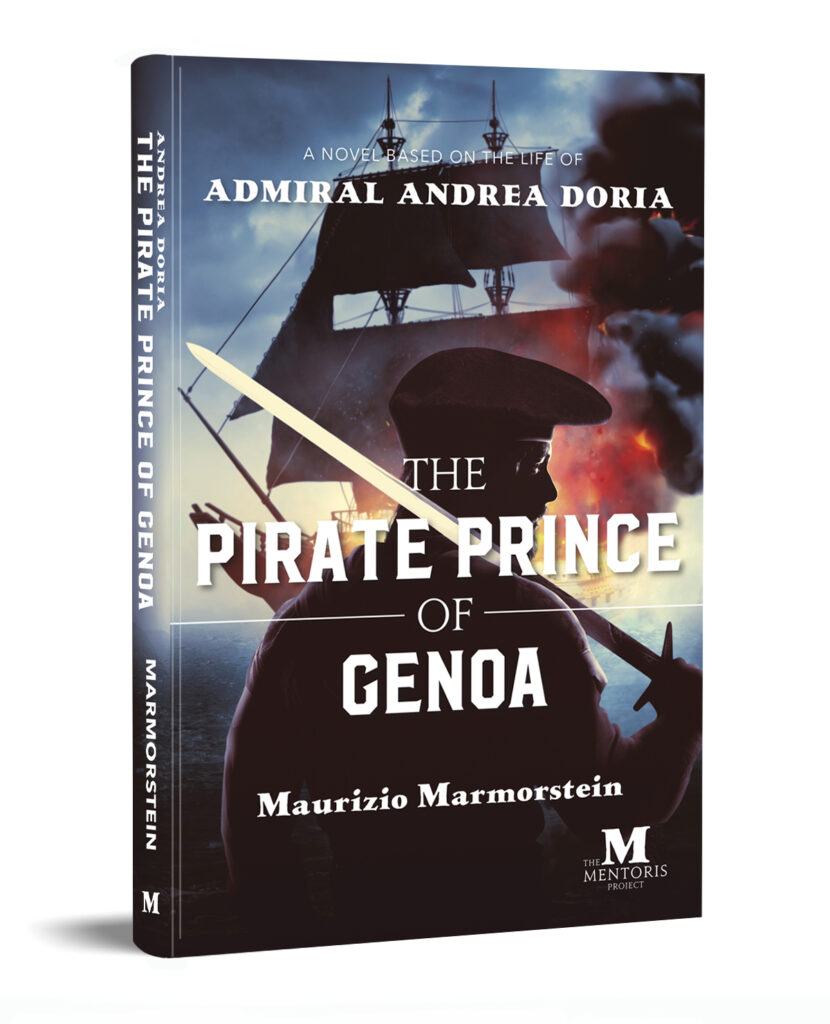 Available wherever books are sold, including:
Read the first chapter here.