Whether you think it's too late to plan for your golden years or too soon, this book is for you.
Join five couples—all at different stages in their lives—on an investment seminar set on a Mississippi riverboat cruise. Financial gurus present in-depth "Reality Checks" of their assets, debts, and savings, providing straightforward examples easily applicable to your life no matter what your circumstances.
In the context of national and global economic cycles including inflation, stagflation, recessions, and more, Retire and Refire offers practical and encouraging solutions to ensure your golden years are comfortable and meaningful—whether they are decades away or just around the river bend.
Learn the importance of imagining the future you want, nurturing your purpose, and taking care of your family, as well as the pros and cons of:
Retirement plans
Stocks and bonds
Real estate
Life insurance
Annuities
Leveraging your assets and talents
And more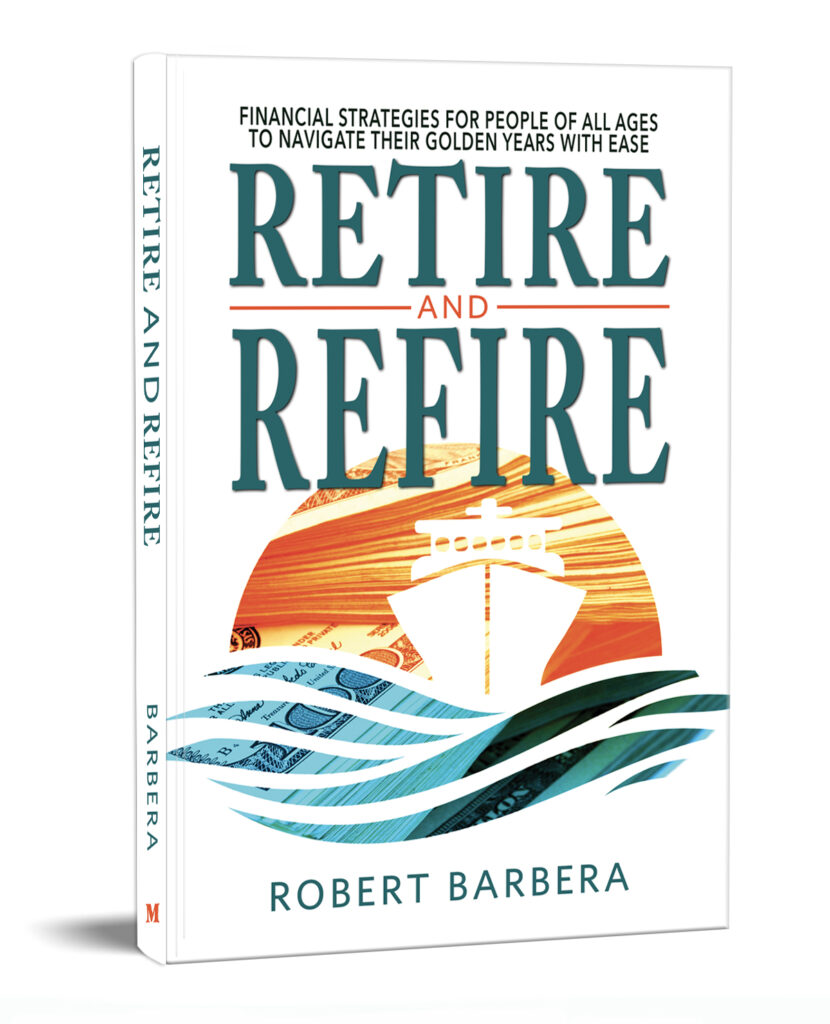 Available wherever books are sold, including:
"Cleverly exposes readers to financial concepts in an entertaining fashion."

KIRKUS REVIEWS
Read the first chapter here.
And don't miss our podcast with Dr. Rosanne Welch and author Robert Barbera.
Listen Now or Subscribe Via Apple Podcasts | TuneIn | RSS