A honeymoon though Italy filled with love and adventure where all the senses are awakened.
Part love story, part travelogue, The Seven Senses of Italy follows American newlyweds Bobby and Lisa as they breathe in the sights, sounds, aromas, tastes, and textures of Italy. Unknowingly guided by Lisa's late grandmother—her nonna—who exemplifies past generations' intangible but indisputable gifts of intuition and common sense, the couple falls in love with the people, culture, food, and history of the vibrant peninsula. In the process they grow, change, and begin to imagine a new future.
Joining Bobby and Lisa on their adventures and discoveries, readers will glide through Venice's Grand Canal, ride a Vespa through the Umbrian countryside, hear the resonant peal of ancient church bells, sip espresso at sidewalk caffés, and lose themselves in museum masterpieces that transcend time and space. The Seven Senses of Italy is a must-read for the armchair traveler and romantic as well as those familiar with Italy or planning their first trip.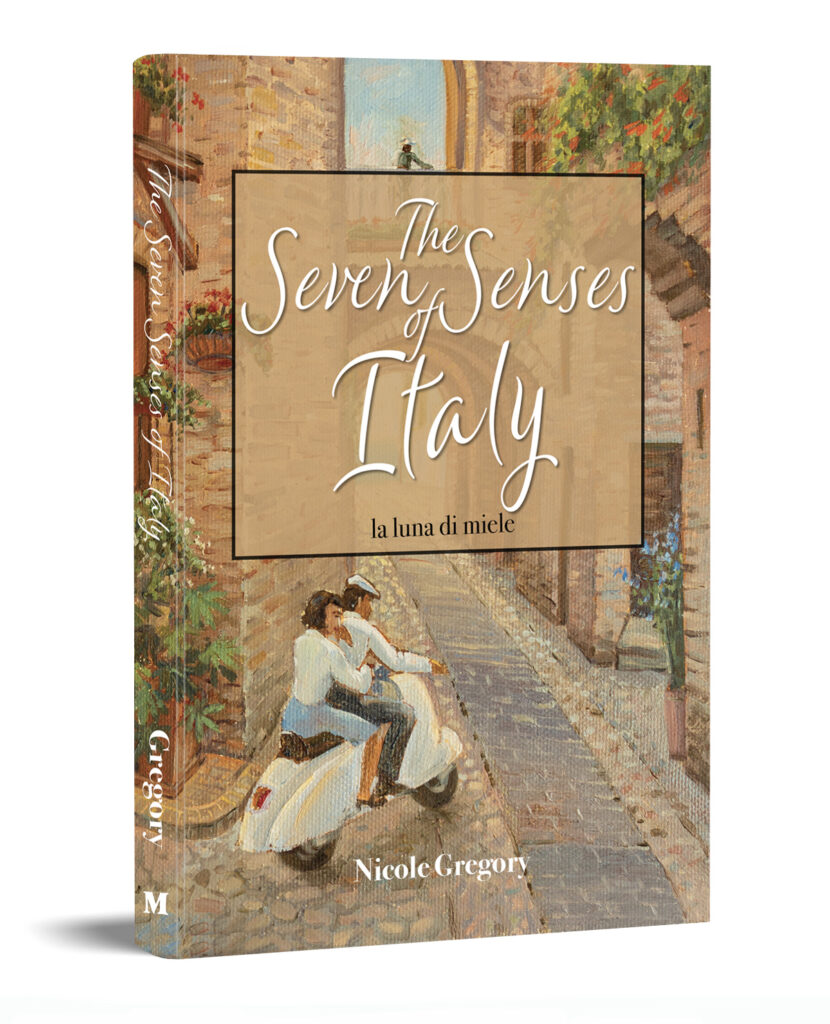 Available wherever books are sold, including:
Click here for a sneak peek.
And don't miss our podcast with Dr. Rosanne Welch and author Nicole Gregory.
Listen Now or Subscribe Via Apple Podcasts | TuneIn | RSS